Veterinary Testing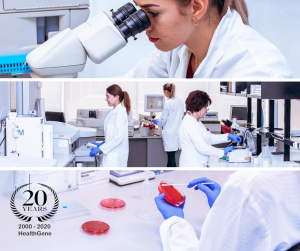 The purpose of annual Wellness Testing is to identify diseases and health problems as early as possible, when treatment and prevention are most effective. The goal of your veterinary practitioner is to keep your pet to be a healthier and happier family member and Wellness Testing is a vital tool in health assessment.

Animal healthcare doesn't stop during tough times. We continue to provide the best prices on the market, not only to help our clients but to help animals in need. Now, more than ever, discounted prices are crucial, which is why we remain open to serve our community and lend a helping hand…

Submission Forms & Supplies


An appropriate, completed submission form must accompany each submission. Ensure guidelines are folled as missin information may result in a delay in testing.

Ensure required information is completed: submitter's information, owner's name, animal's ID, etc.;
Ensure writing is legible;
Select all tests and/or profiles being requested;
Add any relevant notes, comments, and special requests to the appropriate section;
Place the completed form with the specimen into a specimen bag for submission.
Additional forms may be required for external laboratory testing.

Printable submission forms are for Veterinary Professionals only.


If your clinic would like to order physical/printed forms, or any other supplies, please do so by submitting the supply order form below to our customer service team at info@healthgene.com or fax to (289) 553-5232

Specimen Pick-up
Ensure a pick-up service is arranged for submissions ready to be sent to the laboratory for analysis.
Call our customer support team at 1-877-371-1551 to arrange a pick-up service;
Specify if you require a regular or a STAT pick-up;
Place the submission to be picked up by a HealthGene representative in the lock box provided by HealthGene.
Please contact customer service if you require a HealthGene lock box.