HealthGene is a full-service laboratory with a wide variety of testing. Using state-of-the-art technology, we have been proudly providing diagnostic services to veterinary clinics within the GTA and across North America for over 20 years.
Please check our Test Guide to view the full list of tests and profiles we have available.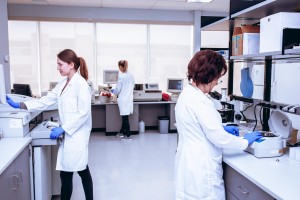 For over 20 years, HealthGene Laboratory has been servicing many institutions and commercial organizations globally as the most reputable and reliable facility for DNA extraction. Extracting high-quality DNA is both laborious and time-consuming. By working with our experienced team, we are able to offer you a very cost-effective solution for your DNA extraction needs. Customers who would rather outsource than to carry out the extraction process themselves can make use of our DNA extraction services.
To learn more, visit our DNA Extraction Service webpage.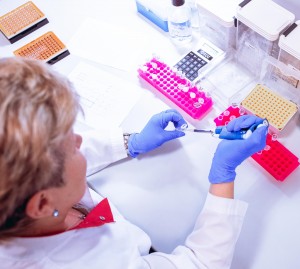 Canine Heartworm Ag Rapid Test Kit is a sandwich lateral flow immunochromatographic assay for the qualitative detection of Dirofilaria immitis in dog's blood samples. Please review the Heartworm Ag Rapid Test Kit specifications below:
1. Assay time: 5 min.
2. Specificity: 99.8%.
3. Sensitivity: 93.5%.
4. Sample: serum, plasma or whole blood.
5. Shelf life: 18 months under room temperature.
6. ISO 9001, 13485 certified.
To learn more, visit our Heartworm Ag Test Kit webpage.