Welcome to

HealthGene!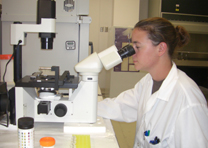 HealthGene Corporation is the leading provider of veterinary diagnostic services in Canada. Since its establishment in 2000, the laboratory has been focusing on bringing the latest modern diagnostic methods to everyday routine testing. Listening to the needs of our clients has helped HealthGene to introduce many new tests and profiles to help in identification of problems and in significant turn-around time reduction.
Company`s specialization in DNA-based testing has brought international recognition to HealthGene among veterinary practitioners and the scientific community. DNA diagnostics is a fast evolving field and to keep up with the pace, HealthGene`s scientists participate in research projects with leading universities across North America.
Special attention is directed towards educational programs. Lectures and informational printed materials are available for veterinarians and technicians.
Our Promotions
Right now, many are planning their New Year's Resolutions. Some plan to begin rigorous fitness and exercise regimes, others plan to get their finances into great shape, even some say they are going to strengthen their relationships. Here is a New Year's Resolution that you can achieve without all the hassle: Get …