Welcome to

HealthGene Laboratory!


COVID-19 Announcement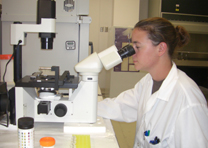 HealthGene Laboratory remains fully operational at this time. We are continuously monitoring the situation as it progresses and this page will be updated regularly to reflect any changes that may occur.
To minimize the spread of this novel coronavirus in our community and to keep our customers and staff safe, we are implementing contactless sample pickups immediately. Please read below what this means for your clinic. Please be assured that we are also taking immediate action from within for increased sanitary precautions and disease prevention.
This is a difficult time for everyone, some more than others. Our hearts go out to you all, wishing you health in this crisis we face together. Please visit the WHO and CDC websites regularly for updates and for more information on disease prevention.
What Actions HealthGene Is Taking During The COVID-19 Crisis:
Timely Pre-Surgical Testing:
If your clinic is short-staffed or decreased foot volume due to COVID-19 making it difficult to conduct pre-surgical testing with in-house diagnostic machines, HealthGene is here to help. Please call our customer service team and find out what arrangement can be made for timely pre-surgical testing for your clinic.
Contactless Sample Pickups:

Our staff has been instructed to collect samples from your HealthGene sample box and will not enter your clinic. This is for both the protection of our customers as well as our staff. This will be performed regardless of the time of day, both during and after business hours. If samples have not been placed inside the sample box when our driver arrives, you will be contacted by our customer service team and reminded to place the samples in the HealthGene sample box. Proper social distancing will be upheld by our driver while you place the samples in the box.

If you do not have a HealthGene sample box please contact our customer service team at 1-877-371-1551 or info@healthgene.com

Thank you for your continued support,
HealthGene Management

(Last Updated: March 23rd, 2020)
Our Promotions
Animal healthcare doesn't stop during tough times. We continue to provide the best prices on the market not only to help our clients but to help animals in need. Now, more than ever, discounted prices are crucial, which is why we remain open to serve our community and lend a helping hand.
Special Offers – …